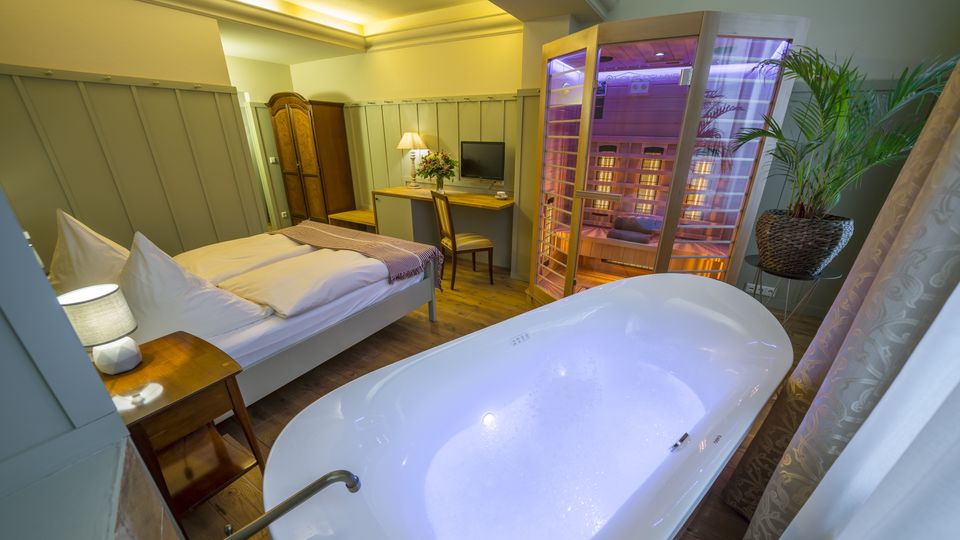 Wellness room Pinot Blanc
Wellness room Pinot Blanc
In the wellness double rooms you will spend romantic and relaxing hours without leaving the room.
To relax and enjoy, there is a whirlpool bath directly in the room, as well as an infrared sauna, which increases blood circulation and improves metabolism.
Furthermore, tension can be released and back pain can be relieved.
In addition, the rooms offer their own coffee and tea station, should it be a little more uncomfortable outside.