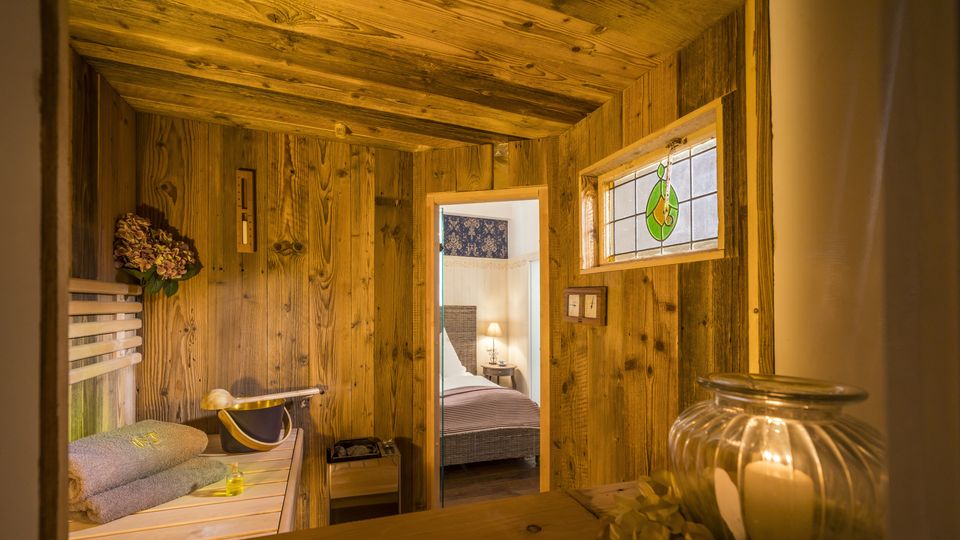 Salon Meissen
This unique and ground-level wellness suite convinces with its very own charm. Since wellness and relaxation are very important to us, the suite offers you your own spa oasis. Unwind with a hot bath or do something good for body and soul by using the bio sauna. This is easy on your circulation and yet, similar to a Finnish sauna, you will work up a good sweat. Improvements in well-being can also be brought about in the whirlpool tub. The warmth of the water and the water jet massage relieve tension and ensure good blood circulation in the skin. Sufficient fresh air is also provided, because the suite has its own outdoor area, which you can use at your leisure.

Your four-legged friends are welcome.
When booking this room is a minimum stay of two nights. On request, we can gladly look for small "gaps" for only one night at short notice.